See how Dr. Betty Jean-Mary is Responding to COVID-19 at Our Office
Each patient's health and well-being is paramount to us. As such, we would like to inform you of the list of changes that we have made in our practice, in order to ensure the safety of all of our staff and patients. These changes include:
replacement of the office floor and all carpeting;
total office cleaning with medical grade cleansers to surgically clean and disinfect all exposed surfaces;
installation of high efficiency HEPA-13 air purifiers, which have been tested to remove 99.97% of allergens, pet dander, and airborne pathogen down to 0.01 microns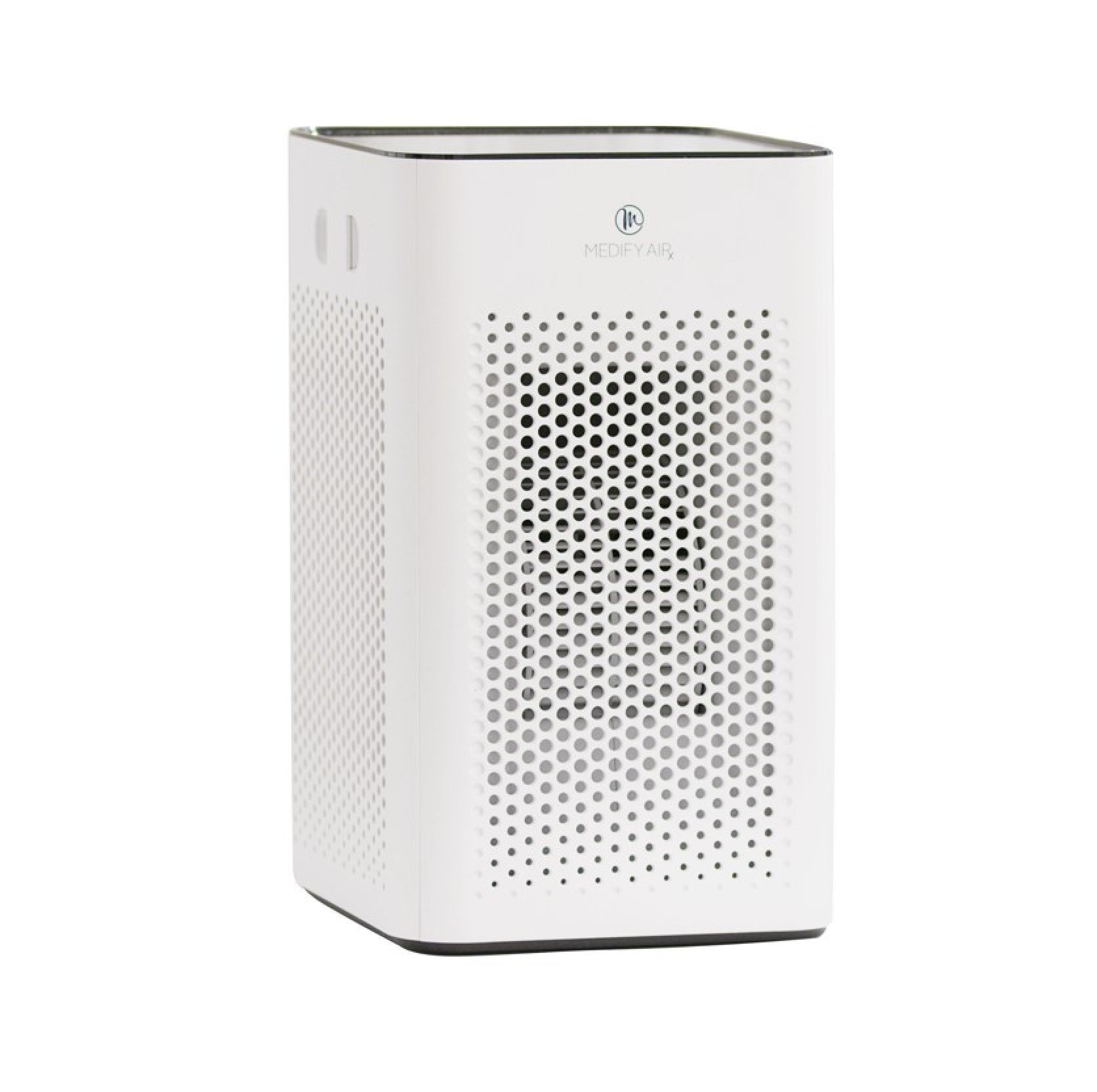 Medify MA-25 Air Purifier
THIS INFORMATION IS PROVIDED BY MEDIFYAIR.COM.
The Medify Air MA-25 uses four levels of filtration to catch and remove allergens, pet dander, and more:
Pre-filter removes hair, fibers, and large particles like dander.
The high-efficiency H13 TRUE HEPA filter is tested to removed 99.97% of particles down to 0.1 microns. This medical-grade filter easily catches pollen, dust mites, and other tiny airborne particles you can't see.
Substantial carbon filter with carbon pellets remove toxic odors, smoke, and formaldehyde.
The optional anion generator produces negative ions to charge particles and trap them inside the unit and give your air a fresh feel. It can be turned on/off.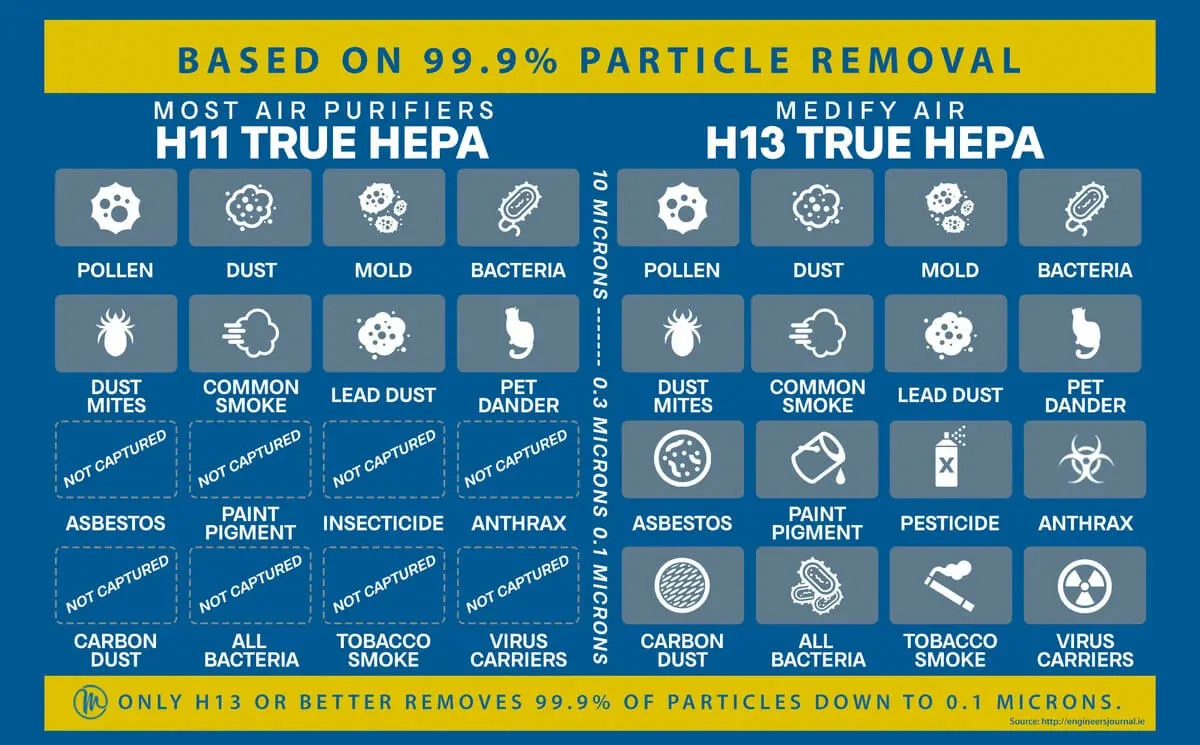 CLICK PHOTO FOR LARGER SIZE