Dr. Betty Jean-Mary, DMD - Cambridge Cosmetic Dentist
Dr. Betty Jean-Mary is committed to providing excellence in dentistry, and stands out as a leading dentist in Cambridge. The doctor uses the latest in dentistry techniques to provide you with a beautiful and healthy smile. Additionally, Dr. Betty Jean-Mary believes strongly in education to prevent oral health problems before they occur, and makes sure to keep patients fully informed about their dental health. Read more about Cambridge dentist Dr. Betty Jean-Mary below.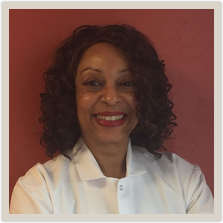 Betty Jean-Mary, DMD
Dr. Betty Jean-Mary graduated from the University of Masschusetts/Boston with a Bachelors Degree in Biology, as well as French. After receiving her Bachelors, she pursued an Associates Degree from the University of Paris/Jussieu where she graduated with a concentration in 17th and 18th century French Literature. Dr Jean-Mary speaks four languages.
Upon completing her literary studies, she went on to receive her Doctoral Degree from Tufts University School of Dental Medicine, where she later contributed to mentoring many students as an Associate Clinical Professor for a number of years.
Dr. Jean-Mary opened up her own practice in 2000, and, since then, has been dedicated to the education of her patients and impressing upon them the importance of good oral health, and its inextricable tie to overall health.
Dr. Jean-Mary is an athlete who has run multiple Tufts 10K's, and is a great lover of the Arts.
She also speaks French, Spanish, and Haitian Creole.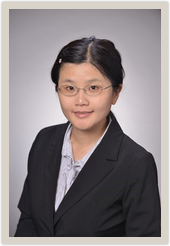 Wen-Tse Lin, DMD
Periodontist
Dr. Wen-Tse (Amy) Lin is a Periodontal (gums) specialist and a Diplomate of the American Board of Periodontology. Dr. Lin completed her residency in periodontics, earned a Master's of Science Degree and completed her Doctor of Dental Medicine's Advanced Standing D.M.D Program from the Boston University Henry M. Goldman School of Dental Medicine.
Dr. Lin has been performing all aspects of periodontal treatment and implantology, including periodontal regeneration procedure, osseous surgery, gingiva graft, bone graft and implant surgery. She is currently a Clinical Assistant Professor at Boston University Henry M. Goldman School of Dental Medicine, where she supervised pre-doc students in periodontal disease and treatment. In her free time, she likes to travel with her family and friends.
She also speaks Mandarin Chinese and Taiwanese.