Testimonials About Cambridge Dentist, Dr. Betty Jean-Mary
We believe that our patients are the best judges of the quality and service of our dentistry in Cambridge, Massachusetts. Read what our patients are saying about Alegria Dental Group below.
"I rarely leave reviews, but Dr. Jean-Mary is such a fantastic dentist that I decided I had to leave one. I have really high standards for my dental care, and I was worried about finding a new dentist when I moved to the area. But Dr. Jean-Mary has been amazing. She is very thorough and performs cleanings herself. Whenever I have had issues with insurance, her office has been quick to follow up and make sure that my claims get processed. Her office and the various staff there are also lovely. I highly recommend!"
- Daniel V.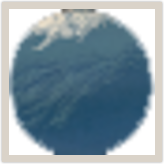 "my favorite dentist! Dr. Jean-Mary is super friendly and really cares about her patients. She always strives for perfection and wants to ensure her work looks just as good as the day she completed it -even years later. I've been a patient for 5 years and have had a whole range of procedures and there is no one else i'd rather have as my dentist than Dr. Jean-Mary - highly recommended!"
- Brendan P.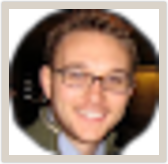 "I've been a patient of Dr. Jean-Mary for years now and anticipate for many years to come! Dr. Jean-Mary and her staff are always prepared, professional, and friendly. Dr. Jean-Mary is always available to answer questions and offer suggestions for how to best take care of your dental needs. My favorite thing about the experience? Dr. Jean-Mary and her staff create a judgement free environment!"
- Eric S.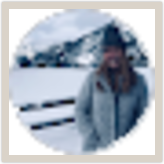 "Best dentist ever! I always feel so welcomed and like I'm apart of the Alegria family. I leave feeling refreshed, clean, and confident. LOVE the staff, the clean and safe environment, and the goodie bags!!!! Will never go anywhere else!"
- Grace A.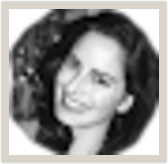 "This is such a professional, warm, and inviting dental practice. Dr. Jean-Mary, her assistant Stephanie, and Dr. Lin, the periodontal specialist, are all PHENOMENAL!! I have had so many poor experiences in the dental field in the past and am so happy to have found my home. Besides having all of the latest technology for cleanings, imaging, and procedures, Dr. Jean-Mary and Dr. Lin are both incredible in their fields; they are both passionate about preservation and education. I leave each appointment feeling knowledgeable, empowered, and confident in my care. It is so refreshing to have a close relationship with my dentist (Dr. Jean-Mary) and trust the recommendations I receive for my health. She is also very knowledgeable about my other health conditions (including a rare genetic disease - points for that!) allowing for comprehensive care. The office also goes above and beyond in going to bat for me with my dental insurance, spending extra time trying to get as much covered as possible. Can't recommend enough!"
- Hanna R.A.
"I can't say enough about Dr. Jean-Mary! I have never liked going to the dentist and she makes it such a pleasant experience. She always does such a thorough job and takes such pride in her work. She takes the time to know her patients and really cares about their well-being. Her staff is always friendly and thoughtful. If you are in the Somerville/Cambridge area, definitely go here!"
- Jillian C.
"As someone who is not only picky about her dental care, but has also been frightened in the past with going to the dentist, it is very hard for me to find a place where I feel comfortable and cared for. Dr. Jean-Mary was recommended to me by someone, after I had experienced another dental professional over diagnose, and treat me with little to no respect as a patient. Going to Dr. Jean-Mary was like night and day. She's comforting and gets the job done with care and expertise. I have such pleasure going to see her, knowing that she will remember me not just as a patient but also as a person. Dr. Jean-Mary has been consistent with her care, and does not over diagnose when there is no reason to; I really feel in good hands. Her assistant Stephanie is so sweet and adds to the air of comfort of Dr. Jean-Mary's practice. I am so beyond grateful I have been able to discover a health care professional that is Dr. Jean-Mary, because without her I know I would not only be unhappy, but dread going to the dentist. I look forward to my next visit with her. :)"
- Katie C.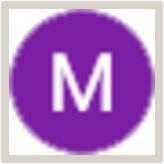 "Absolutely love Dr. Jean-Mary!! She is so nice and caring. She really takes her time in explaining what is needed to keep your teeth clean and healthy. Her staff is also amazing. Would highly recommend someone who is in need of a dentist in the Boston-Cambridge area!"
- Marianna C.
"Wow! Just left this office. I haver never met a doctor that spent so much time explaining everything to a patient. Dr. Jean Mary is pleasant, gentle and knowledgeable, and her assistant Stephanie is so friendly. Thank you again, Renee, for the great insurance breakdown. I have always had dental phobia, and Dr. Jean Mary was patient with me during my cleaning, constantly asking me if I was OK while I was in the chair. The office is super clean and modern, and she has taken the upmost precautions during this Covid epidemic, something all of us should appreciate. I felt so safe during my visit. I would recommend her to anyone. P.S. she has a great singing voice and I enjoyed her singing to me while I was in the Chair"
- Jay S.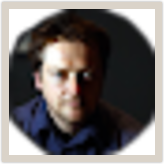 "I have been a patient of Dr Jean-Mary for over 10 years. She is hands down the best dentist I have ever had! I have had a lot of work done with her over the years, and I have always received excellent care."
- Allen C.
"I've been going to Dr Jean Mary for ten years & she's made a big difference in my oral health!
She's takes real pride in her work and takes time to make sure you're not in any pain. She has a big heart and a big personality- I highly recommend her."
- Liz C.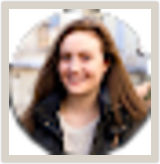 "I was looking for a new dentist when I moved to Cambridge, and I'm so happy I found Dr. Jean-Mary! Everyone at Algeria is welcoming, knowledgeable, and efficient. They take the time to answer my questions and I feel like I am in good hands at every single appointment. Would recommend to anyone looking for a dentist in the area!"
- Caitlin R.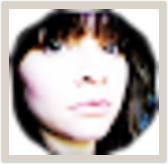 "I've been going to Dr. Jean-Mary for years and followed her to the new practice. She's thorough, caring, and really takes pride in her work! I recommend her often."
- Ivelisse E.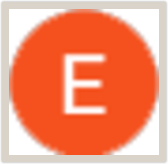 "Best dentist I've ever had. Always on time, never have to wait, appointments are always very efficient. Also the most lovely staff!"
- Eleni M.
"I cracked my tooth while playing high school football...38 years ago. I knew my tooth was headed to the rubbish pile. Dr. Jean-Mary assured me that she could restore my tooth and greatly improve its appearance. She did exactly that! Her office is state of the art, her staff is extremely knowledgeable and Dr. Jean-Mary has my gratitude and highest recommendation!"
- Victor, patient 5+ years